Leona Gregg
Director of Admissions
Leona has been in the administrative field for over 40 years. She has worked at Townview for 10 years spending the last 8 1/2 years as the Director of Admissions. She has been married for 37 years and has a son and a beautiful daughter in law. She is very compassionate and loves helping people.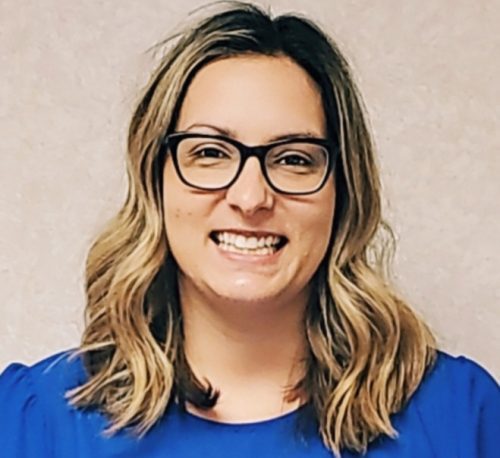 Lauren Pelescak
Director of Nursing
Lauren is a graduate of of the Western Pennsylvania School of Nursing and has 15 years of experience in the skilled nursing field. She has worked as a CNA, Staff Nurse, Unit Manager, Director of Restorative Care, Wound Care Nurse, Infection Preventionist and Assistant Director of Nursing. Lauren has been on board with Townview since 2019. Lauren takes pride in collaborating with the health-care team members to provide high quality patient-family center care.
Sarah Yocke
Director of Social Services
Sarah has been a Geriatric Social Worker since 2009. She holds a Masters Degree in Social Work with a focus in Gerontology from West Virginia University. She lives locally with her husband and 2 daughters. Sarah prides herself in being a patient advocate and cheerleader, encouraging her patients to focus on their goals to enhance their quality of life.
Michael Patton
Director of Rehabilitation
Michael was born in Ohio as the second of 4 kids (all sisters) but raised as a military brat. He has lived in 6 states (TX, CA, SC, FL, OH, PA). Michael graduated from a small community college in Northwest Ohio in 2015 as a Physical Therapy Assistant. He moved to PA in 2017 shortly after meeting his wife Kaitlyn. His hobbies include power lifting and reading. Michael's favorite part of his job is joking with and making his patients laugh.
Kevin Kolarosky
Administrator
Kevin is a graduate of Edinboro University with a Bachelor of Science Degree in Nursing. Kevin has spent most of his career in long term care. He was the Director of Nursing for 8 years prior to obtaining his Administrators license in May of 2020. Kevin has worked at Townview since August of 2019. Kevin is passionate about providing excellent care to residents and takes pride in his amazing staff.
Kristin Barr
Marketing Director
Kristin is a graduate of the University of Pittsburgh with a degree in Psychology. She has a background in account management and social work, and has been working as the Director of Social Services at Townview since 2019. Kristin is very excited to be taking over as the Marketing Director. She is looking forward to introducing the quality care that Townview provides to our community. Kristin resides in Washington with her husband and 2 children.